I'm starting to worry that Luke is already entering the "terrible two's" stage. He's the sweetest thing but man, can he throw a fit! If I don't give him what he wants at that moment on to the screaming we go! For example, for lunch today all he wanted was a banana. No matter that I had already made him a perfectly good meal. And he was not going to stop screaming until he got that banana (thank goodness at least it was something healthy). It's so hard to figure out what is the best way to act. We've been trying the "cry room" which he's maybe still a little young for but I'm not sure what else to do. I try so hard not to give in to him. If you have any advice please send it my way! Mommy Tori is really learning the meaning of PATIENCE!
On a better note, I made Luke some of the CUTEST pants (if I do say so myself). They were inspired by another fabulous blog called,
Holden On Baby
(I actually made her stamped pants as well which I'll show in another post). Daddy Russ isn't a fan of them, unfortunately. His reaction was, "Can't he just wear Wranglers or something?!" But I still couldn't resist! On to the DIY Splatter Paint Pants….
There is a major trend going on right now regarding splatter paint prints. Well, now you don't have to go fork out a bunch of dough! Just make your own! This tutorial would totally work on "big girl" pants as well!
Choose any color of fabric paint that you'd like! I went with a black, white and metallic grey. I found these awesome grey pants at
Target
on a clearance rack!
Go to town with your first color. Don't worry about being neat. Then just repeat with your other colors! Be careful to make sure the cap doesn't come off your paint (that totally happened to me and it made a HUGE mess)
Now just make sure they are good and dry. A couple notes…these aren't going to wash well. I'd recommend hand washing.
Struttin' his stuff in his new pants!
Don't forget to post to PINTEREST!
This is my sTORI being written as you read. – Love, Mommy Tori
______________________________________________________
I'm also participating in my FIRST blog hop! Are you a fellow blogger? If so, join in on the fun!
RULES:
Follow you Host and Co-Hostess, Leave us a comment that way we can follow back!

Link up you blog, blog post, giveaways, make as many new friends as you like, go visit old ones, follow along and comment.
Feel free to put the button on your page!
Don't forget to have fun 🙂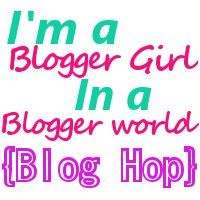 <div align="center"><a href="http://www.ericastartwalking.com" title="Walking In My Shoes"><img src="http://i1247.photobucket.com/albums/gg621/ericabodker/bloggergirl-2.jpg" alt="Walking In My Shoes" style="border:none;" /></a></div>